Two big names in the agricultural electronics sector are coming together under the Müller-Elektronik brand as of August 7st, 2020. WTK-Elektronik, founded in 1992 in Neustadt, Saxony, is merging with the agricultural electronics specialists from Salzkotten.
The two companies have been collaborating closely since 1992, and Müller-Elektronik was involved with WTK right from the beginning. Increasingly complex requirements placed on precision farming for sustainable and future-oriented agriculture encouraged Müller-Elektronik and WTK-Elektronik in their idea to bundle their expertise and develop innovative solutions together. For the best possible implementation, the decision was made some time ago to operate jointly under the Müller-Elektronik name, with an even better service portfolio. WTK-Elektronik GmbH will therefore be included in Mül-ler-Elektronik GmbH as one of their subsidiaries.
WTK-Elektronik has made a name for itself internationally with their offer of electronic automation solutions for mobile implements. WTK products and services are not only found in agricultural ma-chinery, but also in the RV sector. As a supplier for caravan manufacturers, WTK has demonstrated manufacturing expertise since more than a decade in the area of just-in-sequence cable production and assembly. Due to steady growth and expansion of the product range, the production area was doubled both in 2006 and 2014, and was further enlarged to a surface of approx. 3,800 sqm this year with an extension. A total of about 150 employees are now working at the Neustadt location in Saxony in the areas of development, production and management.
Müller-Elektronik is a company belonging to the globally active Trimble Group, one of the leading pro-viders of high-precision GPS technologies. In the "Trimble Agriculture" division, Müller-Elektronik is a competent partner for agricultural machinery manufacturers at the Salzkotten, Neustadt in Saxony, and Heillecourt (France) locations when it comes to innovative, customer-specific ISOBUS solutions in the area of hardware and software development.
Thanks to the merger of the two companies, synergy effects will be used even more effectively than before. For example, the development team will grow to a total of about 120 employees thanks to the merger, whereby Müller-Elektronik can optimise its expertise in the area of development and manu-facturing of OEM solutions.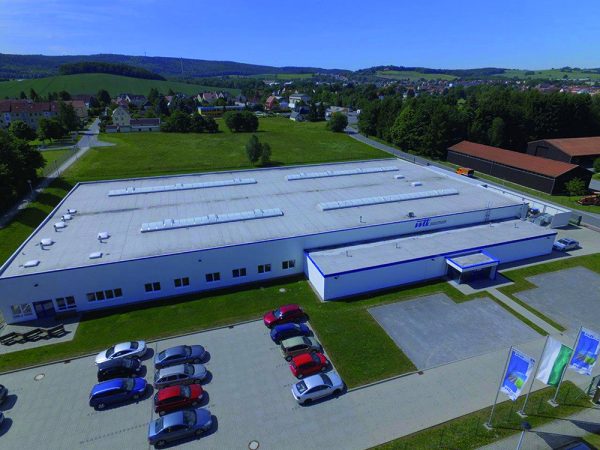 Download press information:
PR "Zusammenschluss von Müller-Elektronik und WTK-Elektronik"
---
Image "WTK-Elektronik in Neustadt"

JPG, 26.05.2021