Standard products:
Terminals
TRACK-Guide III
More than just guidance
TRACK-Guide III is a modern guidance system. The 8" touchscreen display guarantees a very good overview and easy operation. The mode of the integrated lightbar can be changed to SECTION-View by swiping over the touch screen.
TRACK-Guide III can also be upgraded in many ways, e.g. for automatic steering systems or also as a full-fledged ISOBUS terminal with task management and automatic section control.
Product advantages:
One terminal for all implements
Individually expandable thanks to APP&GO®
Expandable with the Trimble steering system NAV-900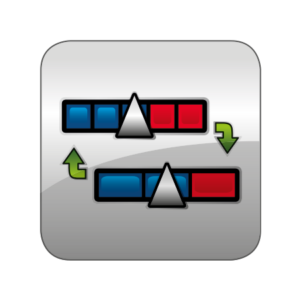 MULTI-Control: Extension of the Task-Controller functionality
MULTI-Control is perfect for complex operations with simultaneous multiple applications. With MULTI-Control, several products can be assigned to the machine with their own application map.
Together with the MULTI SECTION-Control included in it, the highest requirements of precision farming are thus met.
Downloads
TRACK-Guide Desktop
---
Software TRACK-Guide-Desktop - Version 2.2.0.0

ZIP, 09.02.2021
TRACK-Guide III
---
Software Update Touch Terminals incl. Release Notes - V02.30.0700

ZIP, 17.10.2022

Software Update Touch Terminals incl. Release Notes - V02.30.08

ZIP, 05.05.2023