Customized solutions:
Application Seeding
ISOBUS DRILL-Controller
Control system for implements
with up to four metering drives
The ISOBUS DRILL-Controller seeder is a control system for implements with up to four metering drives (MULTI-Control). The job computer regulates, monitors and controls the connected hydraulic functions of a seeder.
The rate is regulated according to the set target rates for each metering unit with up to four different products (seed and fertiliser). Both electric and hydraulic motors can be used to achieve regulation.
For implements with more than two metering drives, the system is extended with an additional job computer. This solution is therefore ideal for all manufacturers, from the simple one-hopper implements all the way to complex large-scale implements with simultaneous spreading of fertiliser and seed.
Product advantages:
ISOBUS system tested according to AEF specifications
Supports different blockage systems, Configurable software
MULTI-Control
ME-Configurator
The ME-Configurator facilitates the configuration of the functional scope of the implement:
The terminal display can be customised to suit individual needs, softkeys and screen elements can be easily arranged on the interface per drag and drop. The implement functions can be edited in each menu. The assignment to specific hydraulic functions is pre-defined.
This tool can be used with different authorisation levels. The unrestricted expert mode can be used after extensive training from Müller-Elektronik.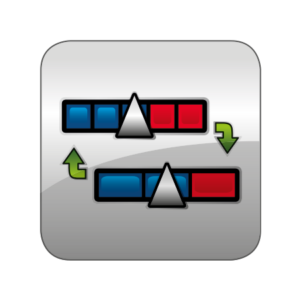 MULTI-Control: Extension of the Task-Controller Functionality
Perfect for complex work processes with simultaneous multiple application. With MULTI-Control, multiple products with individual prescription maps can be assigned to the implement. It also includes MULTI SECTION-Control, so that it meets the highest requirements for precision farming.
ME Downloadmanager 2 & Downloadbox
The Downloadmanager 2 is a programme with which you can update the software on your job computer and other components, such as EDS modules.
If you want to update devices using terminals without an USB connection or foreign terminals, you cannot use the Downloadmanager 2 alone. You will also need a Downloadbox. The Downloadbox is a tool which you can connect to a terminal using different adapter cables in order to update devices.
The user interface of the Downloadmanager 2 is thus always the same in all three versions.
Downloads
DRILL-Controller MIDI 3.0
---