For almost 40 years, AMAZONE and ME have enjoyed an extremely successful cooperation. Over all these years, this has enabled the production of a range of operator terminals and displays that have efficiently facilitated field work for millions of people on AMAZONE machines. With the 100,000th AmaTron, we look back on a successful joint development history of the versatile ISOBUS terminal.
Development began with the first AmaTron in 1985, which enabled fully automatic control of the specified application rate for fertilizer spreaders. In the following years, there were more and more far-reaching functions for monitoring and fully automatic operation of agricultural machinery. In the meantime, the terminal can be used across all machines for AMAZONE fertilizer spreaders, crop protection equipment and seed drills as well as for ISOBUS-compatible machines from other manufacturers.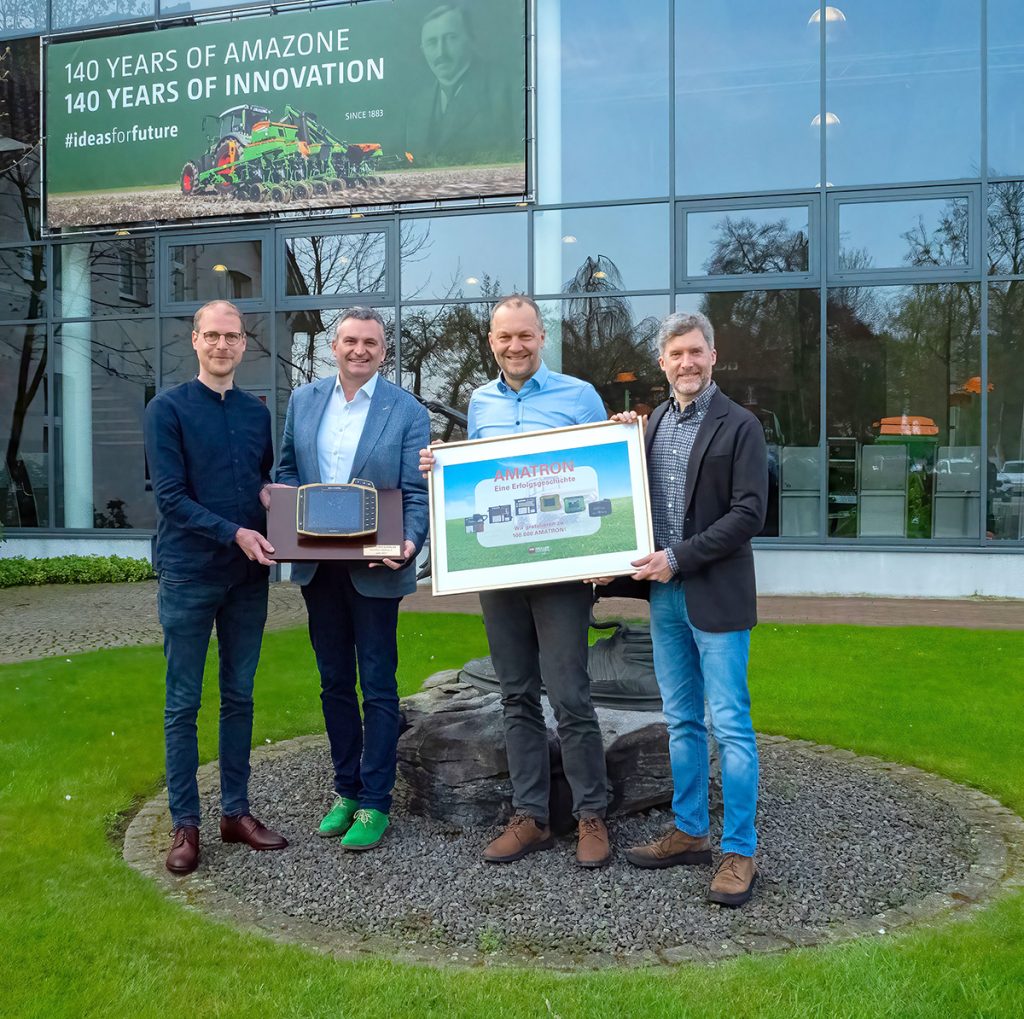 Thomas Küsterarent (left, Head of Custom Solutions Müller-Elektronik) and Robert Fraune (right, Authorized Representative Müller-Elektronik) present the anniversary gifts to the Amazone management, represented by Dr. Justus Dreyer and Dr. Rainer Resch (Research and Development).